As parents, we are always concerned about our children's well-being. We don't want to compromise their physical and mental health and grooming. Therefore, we encourage them to perform some tasks and keep them away from a few others.
One of the few things we try to keep away from our children is our mobile phones, as we think these devices are harmful to them.
Although parents' concerns are very valid, however, mobile phones aren't harmful to children; their usage is. If we know how to use this incredible device, mobile phones can become one of the most effective tools in children's upbringing.
For instance, with the help of mobile phones and games, we can develop various cognitive skills in our children. Moreover, the games can also help them in social and emotional development.
In short, if we tailor content according to children and keep them engaged with the games that are helpful for them, we can help our children in their grooming. Keeping this in mind we put toagather a list of best android games for children.
Now the question is:
What are the Best Android Games for Children?
The games section of Android is full of exciting and captivating games. Many of them have millions of players who play them regularly. However, only some games are suitable for children.
Here are a few of the best games that are not only appropriate for children but also helpful for them in their development:
1. Pixel Art Maker: Coloring Game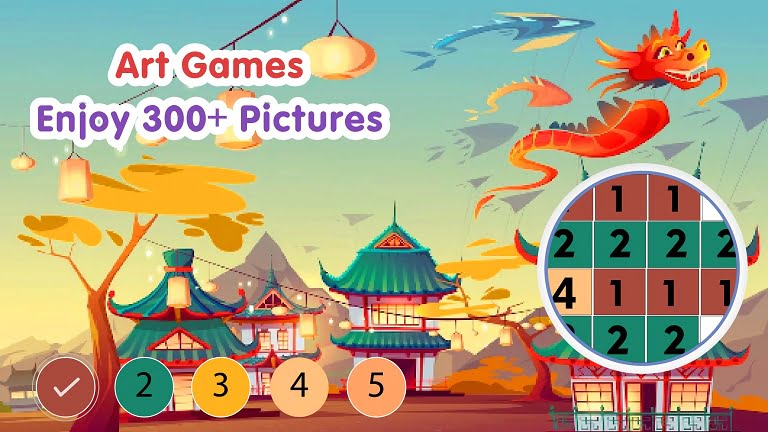 The first game on the list is Pixel Art Maker: Coloring Game. When it comes to drawing games, it is the best option we have.
It is very interesting and engaging game for children. Kids can play this game all day and learn many things while playing these coloring games.
It is an all-in-one game when it comes to pixel art. This game provides players with the opportunity to paint by numbers, enjoy coloring objects, create different types of pixel art, and draw.
While playing this game, kids can easily learn to differentiate between different colors.
Moreover, it also establishes creativity in kids as they want to try to create different types of art.
And lastly, it doesn't have anything in it that can negatively impact kids. So, you can let them play the game without any worries.
2. Kids Games: For Toddlers 3-5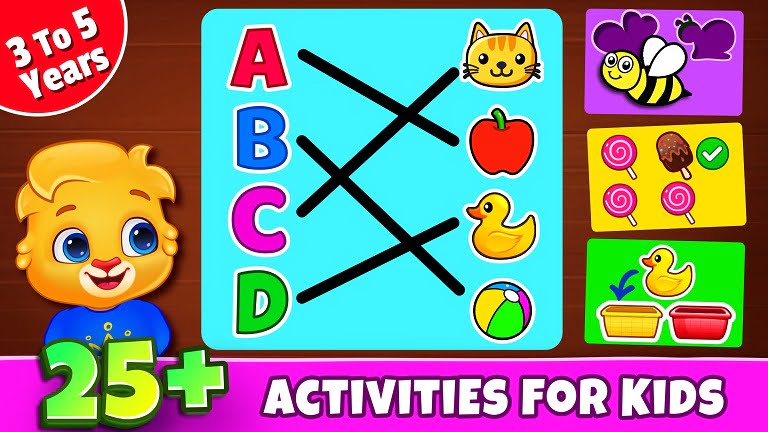 As a parent, if you are looking for a game that can help your children learn different things, including motor skills, coordination, shapes, and colors, you should try Kids Games: For Toddlers 3-5.
As the name suggests, this game is developed for toddlers. It has a lot of games that toddlers can play and enjoy. At the same time, they learn a lot of things from it.
The game's graphics are also designed according to the kids' needs. So, you don't have to worry about your kids' eyesight or any negative impact on them.
If your kid doesn't get involved in different learning activities, you can install this game and encourage them to play it. It will help them.
3. Ball Sort Puzzle – Bubble Sort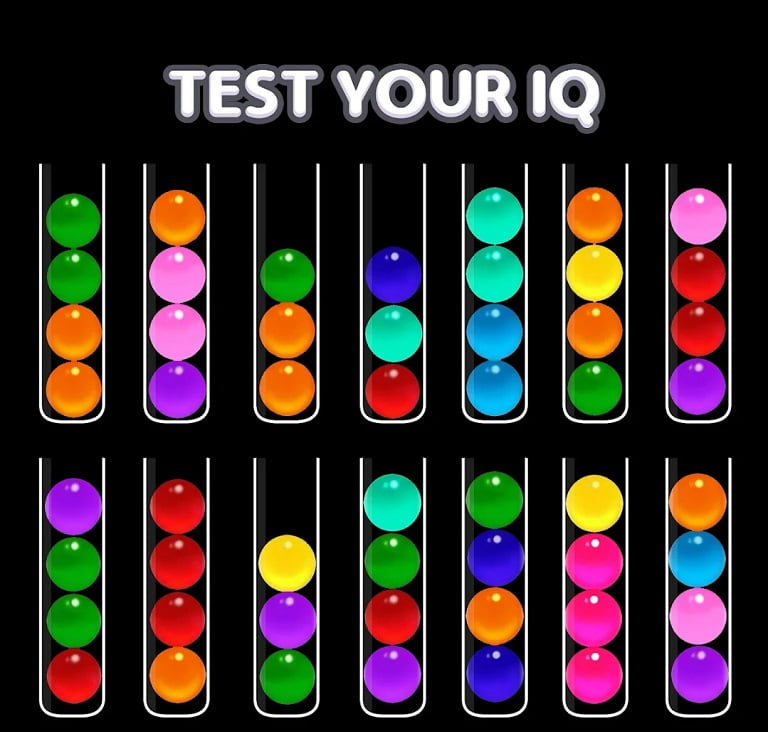 You should be aware of ball sort games. These games are also beneficial for children as they help them in two ways.
First, these games help kids learn about different colors. Second, they force them to solve different problems that they coup while sorting balls. Ultimately, it helps them develop problem-solving skills at a very young age.
So, if you want to sharpen your kids' minds, let them play this game, and the results will surprise you.
This ball sort puzzle is designed for small children as it has tremendous and user-friendly aesthetics that can refresh kids' minds and let them enjoy their time while playing it.
4. Baby Games: 2-4 Year Old Kids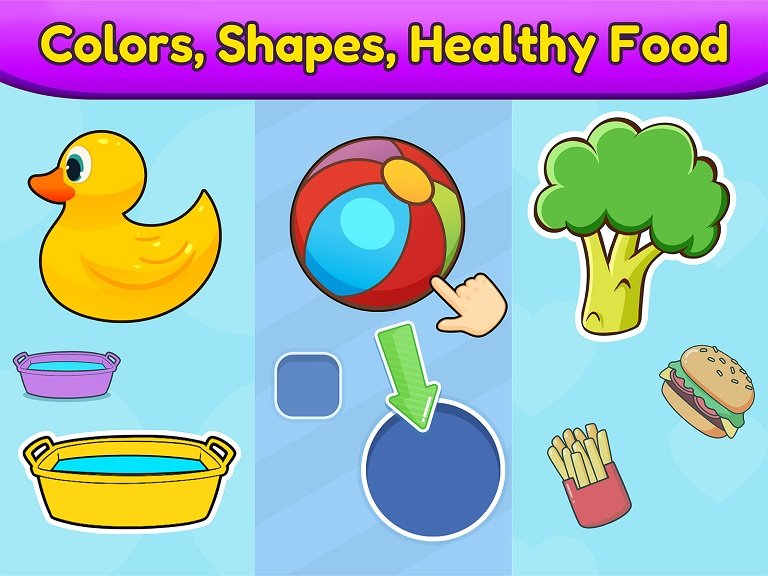 If you are looking for a simple, fun, and educational game, look no further than Baby Games: 2-4-year-old kids. This game is designed to entertain and educate kids at the same time.
This one game has various other brain games that teach kids different things early in their lives. Moreover, playing with them is also fun for kids.
The game developers claim that they planned and tested the game after the consultation of different experts, which made it much better than its competitors.
This game has more than 10 million downloaders and teachers' approval on Android due to its benefits.
5. Intellijoy Kids Academy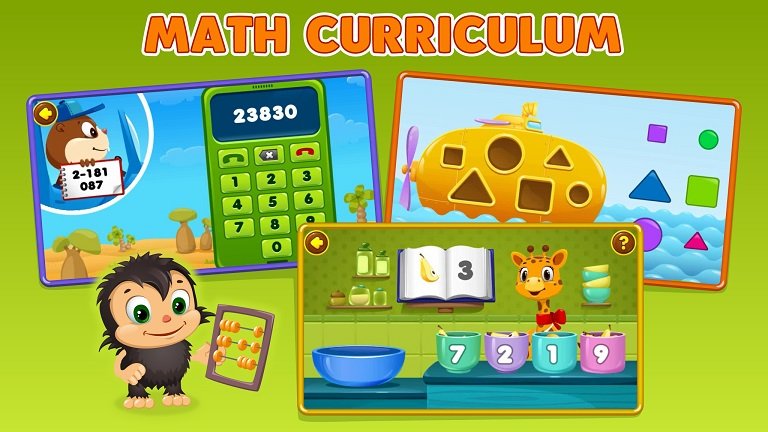 Intellijoy Kids Academy is a fun but educational game developed for kids. Intellijoy Kids Academy is more like an academy where kids learn different things they need to know early.
For example, this game teaches students basic math skills, develops creativity, and helps them start learning about the world around them.
According to some users, it is a must-have game for kids as it teaches them everything very well. Moreover, it develops kids' interest in learning.